Beach House Rental $375/night Feb/March/April-Summer May/June/July $495night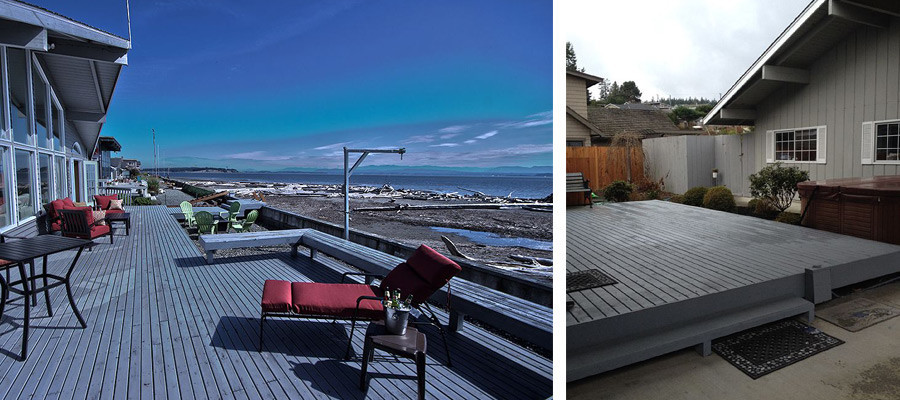 Our gorgeous 4 Bedroom/2 bath, beach house is perfect for family and friends to gather for a wonderful getaway with vast and stunning views of Mt. Baker and the Cascade Mountain Range, providing picturesque sunrises. Evenings will come with gorgeous sunsets and the Everett city twinkling lights will leave you captivated as will the bright full moons! Now it is time to sit by the fire pit and roast marshmallows or make yummy s'mores with everyone enjoying the evening calm. The wildlife here is full of graceful birds of flight some will make laugh some you'll be in awe of over their beauty and majesty! The water creatures are full of vigor with jumping fish, spouting whales, cute seals and sea otters…it is all here…just waiting for you!
Enter and open the French doors from our sun room to the outside deck, kick off your shoes and plan to stay awhile! Wifi is available but can be a bit spotty on the island, and large Smart TV; makes this a great place for an extended vacation. The living room and kitchen…the best two rooms ever have amazing views of the beach and all of wildlife, so if you go inside don't worry you won't miss a beat! Cook inside or outside…eat inside or outside it doesn't matter you won't miss one single moment of the views. Plan your day in the morning as you smell the salt air and indulge in the sounds of a beach awakening, watch as bald eagles soar in clear sight, and herons search for their perfect morning catch. Otters play, fish jump and now it is time for a stroll along the beach…pick up trinkets and driftwood with personality to take home as a memory of your wonderful stay…maybe put it in your garden back home.
Welcome the fresh evening air with a glass of wine and breathe deeply, taking in all the evening beauty. The courtyard is lovely and peaceful with deck! The kitchen is well-equipped with dishes, a coffee maker, toaster, microwave, all cooking utensils, pots and pans, glasses, silverware, rice cooker, electric tea pot, salt and pepper and paper towels.
Inside the beach house is a hallway full bathroom, a master bedroom with shower/bathroom.There are two queen size bedrooms, and a side spacious bedroom with two trundle beds with roll out beds all to lay your heads down to the most serene night's sleep ever, you won't hear a peep…no sirens, no cars nada! Want to stay up late and listen to the water passing through the Puget Sound…go ahead our decks are lit for your continued enjoyment…or just enjoy the soft glow of the fire pit, whatever your choice you are here to enjoy SO ENJOY!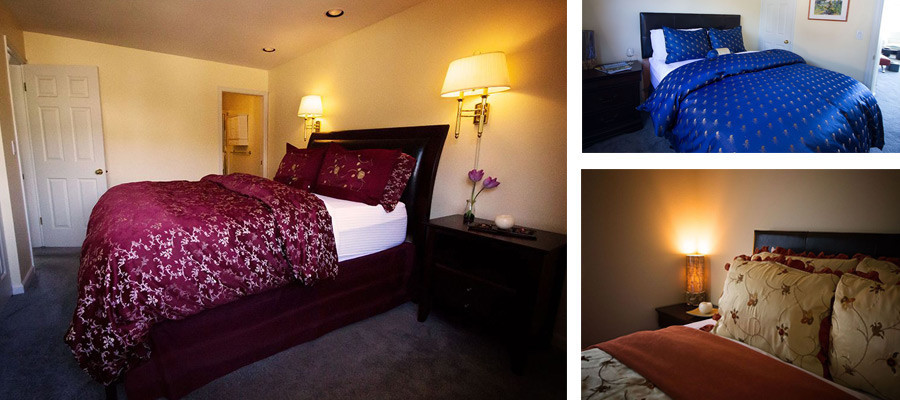 Country Club Drive is flat and great for taking a stroll, a run or biking; there is a lovely canal that stretches most of the length of the street and the wildlife that surrounds it will astonish you. The neighborhood is quiet and safe with friendly people around. Don't feel like cooking and want to go out to eat…come to the Camano Island Inn Restaurant just a few short miles away for a wonderful chef inspired lunch or dinner. ALL THIS…and it is only an hour and ½ drive from Seattle…all freeway driving NO ferries! Note: This home sleeps 8 adults comfortably the 4th bedroom is set up for a overflow guest room with two twin size beds with twin trundles under that pull out. Perfect for kids or teenagers!
Amenities Include
Beach front
Fire pit
Private deck
WiFi
Smart TV
BBQ
Full, well-equipped kitchen
Book Now